Greetings ladies and gentlemen!

Every month from now on, clan members and regulars will be able to compete in order to know
who is the Best player on Insurgency! What does it mean for you?
The famous MVP of the month will be granted a prize! =>A Steam key for a game with positive reviews.

How to proceed?
First you need to be part of our Steam Group! (why? some prizes can be given directly to the MVP through Steam)
ONLY ON THIS TOPIC, you need to post two screenshots, at the end of the round (one that displays all K/D and the other one which is proof that the round has ended).
In addition we need you to give us:



Server's name

Your username

Your final Kills/Deaths ratio



At the end of the month, the player having the highest K/D ratio will become the MVP of the month!
And this month's prizes are...
1 copy of: Black the Fall for our Coop servers
1 copy of Aviary Attorney for our PVP servers.

Few important things:



Only rounds with more than 4 players will be taken into account for COOP servers, and at least 10 Players for PVP

Only on =.KoG.= servers obviously

You can post even if you aren't the best fragger, what matters is that at the end of the month, you are the one with the highest K/D ratio between all participants

You can post more than once, only if your score is better than the previous post, if you are the last one posting, please edit your post with the updated data.

Please do NOT post if your score isn't better than the last entry.

Players having VAC bans, or being rude won't be able to have their participation valid.

Don't forget to join us on Discord too!


http://discord.kog-clan.com

Good luck everyone!
_____
Bellow an example of entry:
- Server:  =.KoG.= #5 PVP Sneaky Warfare
- Username:  =.KoG.= Kosmos
- Final score: 3/1
(this is Only an example, but at least it shows you what kind of screenshots i need)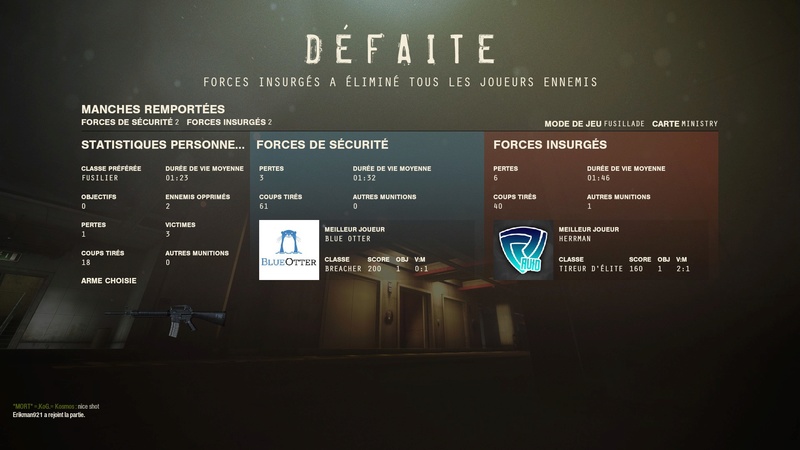 Last edited by =.KoG.=Kosmos on Sat Jun 02, 2018 1:24 am; edited 1 time in total